about Horizon
At Horizon Kids International Nursery, we offer the British Early Years Foundation Stage (EYFS) Curriculum. Our curriculum is delivered by qualified Early Years teachers, supported by trained teaching assistants, class room assistants, nurses and housekeepers.
Horizon Kids International Nursery is passionate about quality provision in the early years. We recognise that children grow and develop at different rates and we support each child based on their individual needs and requirements. We champion equality and diversity and promote the unique and individual contribution of each and every child. Children are valued and included in their learning at Horizon Kids International Nursery.
Horizon Kids International Nursery supports and extends children's knowledge, skills, understanding and confidence, and helps them to overcome any challenges in a warm and friendly environment, where they can feel safe and secure. Children can move freely within nursery areas and learn in a range of different environments.
Horizon Kids International Nursery has assigned valuable space to multi-purpose rooms. We have a Sensory Room, Gym, and Library. There is also extensive outdoor play equipment and we promote the development and sustainability of the natural environment through our gardening projects.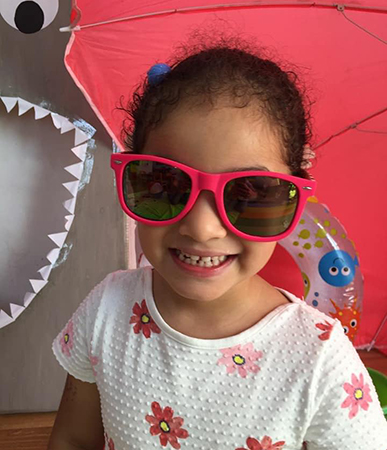 We build positive relationships with parents in order to work in partnership with them. Parents are invited to attend events and the nursery encourages parent participation and promotes project working at home.
Horizon Kids International Nursery offers parents the opportunity to extend their children's session by utilizing our extra activity programme. Activities provided include Tennis, Yoga, and Swimming. These activities have been chosen to support the holistic development of each child.
Finally, we keep our ratios low, our class sizes small and use key person groups to support children's care, learning and play in a more personal way. The key person approach enables our children and families to build a special bond with a member of the team, not necessarily the Teacher. This means that each member of the team is a valued contributor to each child's learning and development, ultimately offering a holistic approach.
We look forward to welcoming your family to Horizon Kids International Nursery.