Timings and Fees
Admission and Fees Policy
Horizon Kids International Nursery has distinctive ethos that are at the centre of Horizon Kids International Nursery life. We provide an inclusive, supportive and caring environment, shaped by values in which children can learn and flourish.
We welcome applications of all children aged 1 to 4 years old without reference to ability or aptitude, and irrespective of nationality.
Students are admitted throughout the academic year subject to availability.

A child entering KG1 should turn 3 by the 30th of June of the entry year.

Horizon Kids International Nursery still reserves the right to decide if a particularly young child is not ready for the age group. A child who is not mature enough to be placed in his/her year group may be placed in the below year group. The assessment by Horizon Kids International Nursery staff decides a child's readiness to join the appropriate year group.

A discount of 10% only on the tuition fees will be granted to siblings. Normal registration fees apply. Sibling means a brother or sister, half brother or sister, adopted brother or sister, step brother or sister, or the child of the parent's where the child for whom the school place is sought is living in the same family unit at the same address as that sibling. It is helpful if parents make it clear on the registration form where the sibling has a different family name.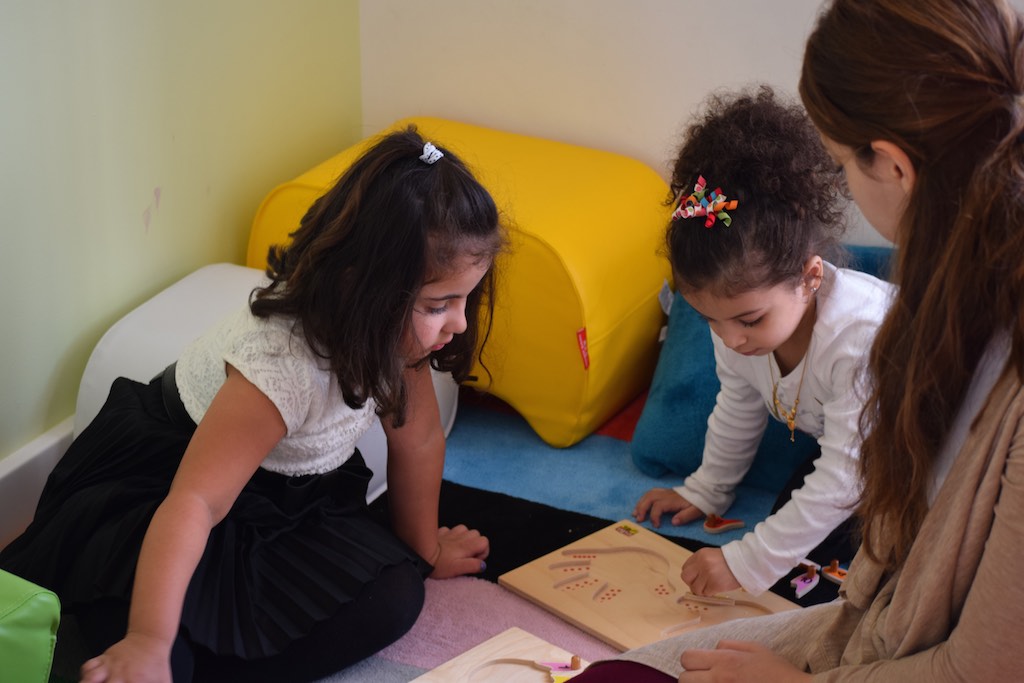 Application procedure
All parents are advised to attend a Horizon Kids International Nursery tour prior to placing an application. Parents are invited to meet the Head Teacher through a prior appointment. An email detailing the application procedure will be sent to overseas applicants. Admission is at the discretion of Horizon Kids International Nursery, depending on availability. A registration fee of OMR 100 (non-refundable and non-transferable) should be submitted along with the registration form.
HORIZON KIDS REGISTRATION FORM - download
HORIZON KIDS MEDICAL FORM - download
Upon successful admission, the applicant will receive an acknowledgement email along with information about start date and the tuition fee payment schedule. If a child is not offered a place, due to non-availability, he / she will be put on a waiting list and contacted at a later time when a place becomes available.
Payment of fees
Given below are the tuition fees for each term:
| | | | |
| --- | --- | --- | --- |
| | 7.30am - 12.30pm | 7.30am - 2.30pm | 7.30am - 4.30pm |
| 2 days | OMR 520 | OMR 590 | OMR 660 |
| 3 days | OMR 705 | OMR 770 | OMR 835 |
| 5 days | OMR 890 | OMR 950 | OMR 1010 |
All tuition fees are payable in advance of attendance, and are in accordance with the fee structure established by English Education Management Company LLC for Horizon Kids International Nursery Muscat. For students receiving funding from the Ministry of Defense or other organizations, a letter confirming payment from the funding authority is required. In case of partial funding, the balance fees must be paid by the parent in advance of attendance. Late or incomplete payment may result in loss of placement and registration fees. Replacement days will not be given for unattended sessions.
Cash and cheque are accepted and payment can be made in person at Horizon Kids International Nursery. In addition, payments of fees and tuition can also be paid by wire transfer directly to the Horizon Kids International Nursery's bank account. (Provided upon request)
Non-payment of Fees
Students may not be permitted to attend Horizon Kids International Nursery if their fees are not paid.
Refund Policy
The registration fee is non-refundable.
Tuition fee for the current term will be non-refundable, if a student withdraws after the start of the term or during the term.
Any tuition fee paid in advance for the next term will be refunded on valid request.
If a student withdraws before the start of the term, the tuition fee, if paid, will be refunded but the registration fee will non-refundable.
Student Withdrawals
A one month written notice must be given to the Nursery's Registrar for any cancellation or reduction of a child's attendance to ensure that all necessary documents are ready.